"Citro Solv 350"
CITRUS BASED ALL PURPOSE SOLVENT CLEANER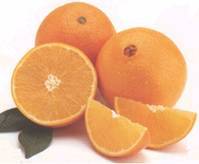 *NATURAL CITRUS *EXCELLENT CLEANING
Davies "CITRO-SOLV #350" incorporates outstanding cleaning and odor control of natural citrus extract in an easy to use, solvent cleaner. This product is versatile and features tremendous grease cutting abilities. "CITRO-SOLV #350" removes tar, cleans oil off engine parts, softens adhesives, and suspends soil. As it cleans, it refreshes with the fresh air of citrus. "CITRO-SOLV #350" is also excellent in removing cosmoline from imported cars.
DIRECTIONS:
Allow "CITRO-SOLV #350" as is, without dilution, via spray or cloth. Allow to work, brush as necessary, and then wipe off with cloth, or rinse with water. "CITRO-SOLV #350" is safe on all car finishes, including the new clear coats.
View this product in our online store