"Kill-Weed #200"
Water Soluble Soil Sterilant
EPA Reg. No. 1088-55-11741
EPA Est. No. 11741-WI-1
"Kill-Weed" No. 200 is for non-selective weed control to be used in areas such as parking lots, fencerows, railroad sidings, drainage ditch banks, and storage yards, around buildings or industrial sites. Depending on rainfall, "Kill-Weed" No. 200 will prevent growth for up to one year.
"Kill-Weed" No. 200 is a concentrate, which dilutes with 10 parts of water. Thus, one gallon of "Kill-Weed" No. 200 will make 11 gallons of ready to use material. This will treat an area of 1000 square feet of soil surface. Thoroughly wet all foliage to insure contact action. Best results are obtained when applications are made during or after weed growth of grasses such as Johnson grass, Bindweed, and wild carrot. Apply a little extra spray to these types of weeds for optimal effect. "Kill-Weed" No. 200 has considerable activity through foliage contact. Much of its activity is through the roots and, therefore, to move the chemical into the root zone, additional rainfall or moisture is helpful.
Care must be taken to avoid run-off on hills or slopes. Run-off can creep, killing desirable vegetation. Where there are hills and sharp slopes, "Kill-Weed" No.100 would be recommended, which is an oil-based material and does not have the run-off tendency when it rains.
Care must also be taken to keep this herbicide away from desirable flowerbeds, lawns and shrubs. Do not apply over roots of valuable trees or woody ornamental plants. Only apply herbicide outside the drip line of trees. Avoid spray drift to desirable plants.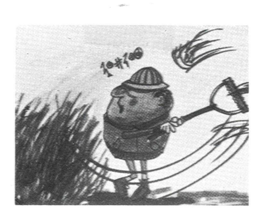 View this product in our online store