"Base-Kote"
Base Coat Wood Floor Sealer
Oil Modified Urethane Floor Sealer for Wood

"Base-Kote" Wood Floor Sealer is to be used as a base coat to seal all wood floors before applying "sparkle" Gym Floor Finish. After floor has been properly stripped and cleaned, apply "Base-Kote" with lamb's wool applicator.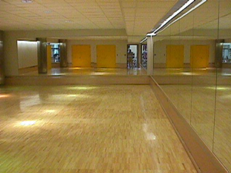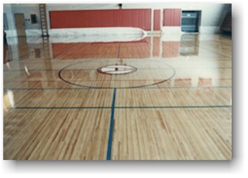 Application
Remove dust by sweeping or vacuum and follow with tack rag or cloths treated with mineral spirits to pick up fine dust. Do not use brooms that have been used with oil or wax base sweeping compounds.
Using lamb's wool applicator, apply sealer in an even coat. First apply across grain, then with grain of wood.
Let sealer coat dry hard, overnight if possible, before buffing with a #100 or a #120 abrasive screen or #2 steel wool. Remove dust as above. For best results let dry overnight. After completing step #3 you are now ready for first coat of "Sparkle" Gym Floor Finish. (See sheet on "Sparkle" Gym Floor Finish.)
For line marking application: In 3 coat system after first coat of sealer is dry.
Description:
"Base-Kote"is an oil-modified urethane modern day wood floor sealer rendering deep penetration with superb adhesion qualities on all wood surfaces.
Recommended Uses:
Highly recommended for use as a gym floor sealer; and for sealing all types of wood floor and/or furniture.
Coverage: Approximately 400 sq. ft. per gallon on hard wood floors. Allow approximately 100sq ft. per gallon for soft wood floors.
Dry Time: 6-8 hours – depending on humidity.