"Lotion Grit"
CONCENTRATED LIQUID HAND SOAP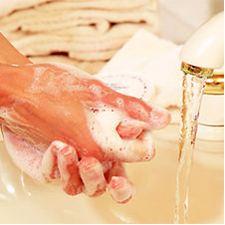 LOOSENS STUBBORN GRIME INSTANTLY
Economical to use.
One gallon of "LOTION-GRIT" is equal to 3 – five cans of paste cleaner.
Contains no petroleum solvents.
Penetrates at once where paste soaps will lay on surface.
Dispensed with Davies Deluxe Tank-Type Soap Dispenser #200 – dispensing pre-measured amounts to avoid waste. Can also be dispensed with Davies #870 1 oz. dispenser.
Contains super lanolin and other emollients which help prevent
View this product in our online store