"Non Tox"
Non-Toxic Antifreeze for All Fresh Water Plumbing Systems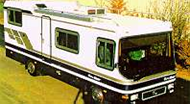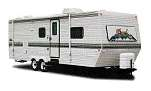 Safely freeze-proof all fresh water plumbing systems
Positive freeze protection to: 50°F below zero
Ideal for travel trailers, mobile homes, campers, boats, vacation cottages, swimming pool filter systems, lawn sprinkler systems
Non-toxic, non-injurious when used as directed
Odorless, tasteless
"NON-TOX" is formulated with chemicals found on the FDA list of ingredients "generally recognized as safe" (GRAS – FDA 1937). These ingredients also meet specific requirements of the Food Chemicals Codex (FCC) and are non-toxic and non-injurious when used as directed. However, "NON-TOX" is designed to prevent water line freezing, and is not intended as an additive to drinkable water during normal vehicle use. This product is not intended for human consumption and water lines containing this product should be flushed for 15 minutes with fresh water until all traces of color disappear. "NON-TOX" is not intended for use in automotive cooling systems!
View this product in our online store