"Sparkle Dri"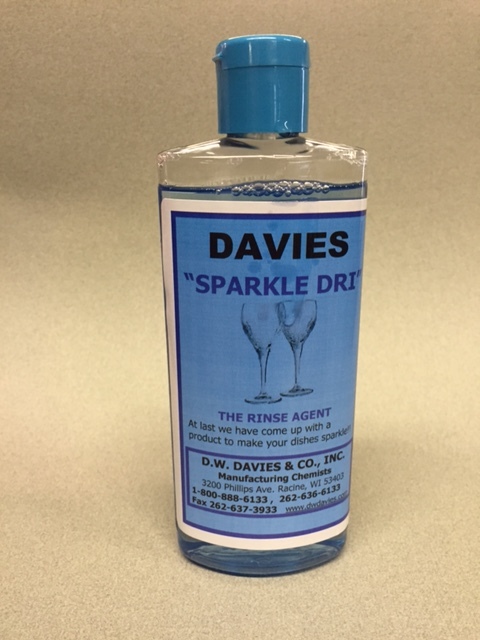 Spot-Free Results
For Use in Most Domestic Dishwashers
Exceptional Value
Once a Month Application
Davies "SPARKLE DRI" rinse agent leaves your dishes, glasses and flatware sparkling clean with every wash. Dish wash detergents clean in the wash cycle, but spot and film deposits actually form in your dishwasher's rinse cycle, which can leave your dishes and glasses looking dull and cloudy. Davies "SPARKLE DRI" can be used in most domestic dishwashers, which have a rinse aid reservoir. Check dishwasher manufacturers recommendations. Used with Davies "DISH-BRITE" dish wash detergent, even the dirtiest dishes come out sparkling clean.
View this product in our online store